3 days ∙ 1 river ∙ 3 blog posts
We'll go in reverse order. Sonday evening was my last before 11 in a row on call, so to make good use of the glorious weather, i went to the overlook on our stretch of the Flint to—well, have a look over:
I tend to enjoy sunsets, and find it rather nice God designed spinning spheres like earth so as to always have a sunset (somewhere) at every moment. The one from the Flint overlook was lovely, and served as a good prelude to a celestial treat: a conjunction of Venus, Jupiter and Mercury. In the family portraits below, look for the near-isosceles triangle of white dots. Venus appears on the bottom. Jupiter is above and to the left, and little Mercury is highest and to the right: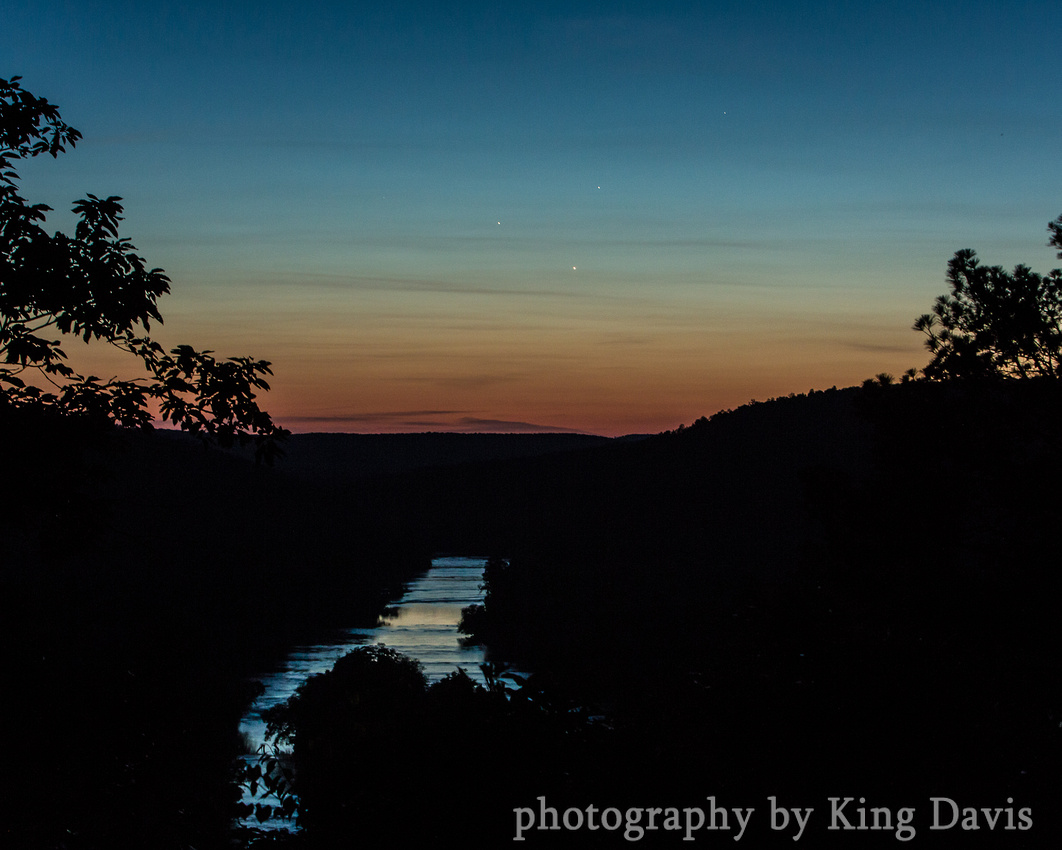 Venus and Jupiter should appear closest on Tuesday (May 28th). Look in the western sky a bit after sunset. By then, Venus will be slightly higher and to the right of Jupiter, with Mercury well above them. Just remember to treat your sunset well, since soon as you're done with it, folks somewhere else get to have it.
The previously promised "once around the block" will happen (God willing), but is deferred for now until the other two river posts have their chance to sink or swim.
Next up: river walk (Eat your heart out, Columbus…Macon…Augusta…San Antonio : )