Though i've been 'on' facebook a couple of years or so, i think it safe to say i still know very little about it--including many of my 'friends.' This past Friday a facebook friend became real, as i met Alisha and most of her family--heretofore merely names and images on a computer screen.
By my standards, Alisha lives a long way from me. All i knew of her was from some excellent images and posts she had on facebook. Recently, she responded to a post i'd made about light painting, saying she'd like to try that, and we made plans to get together.
Alisha had access to a lake, which would provide a nice setting for our experiments. The day came for our project, and like most days in the Georgia summertime, there was the proverbial 'chance of afternoon/evening thunderstorms.'
Rain, along with a delightful cool wind, and less delightful lightning, showed up. With those sort of moments, one wonders if one's time and effort would be for naught. But in our case, Alisha's daughter, Grace, took the lead and demonstrated the attitude that endeared Gene Kelly to an entire generation.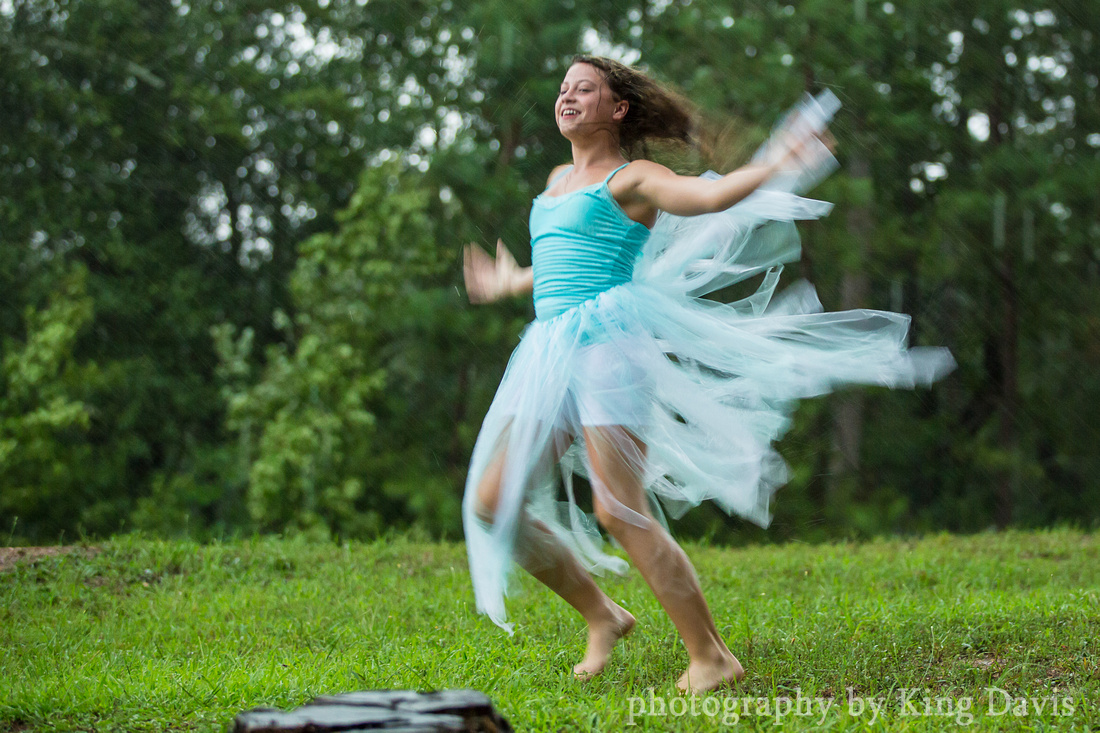 Grace lived up to her name, and in no time had her mom involved in a spontaneous, soaking shoot : )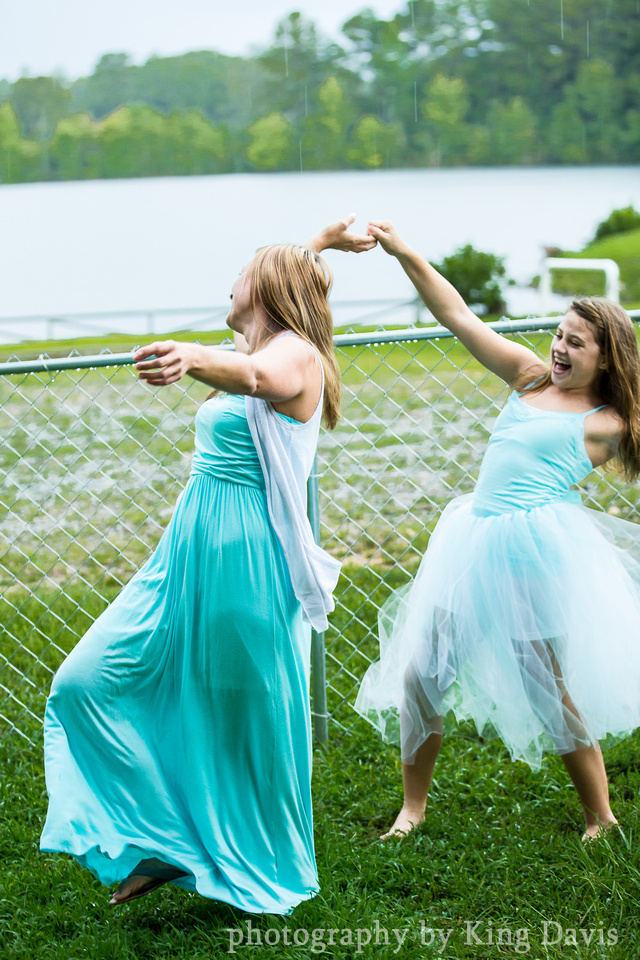 Alisha's husband, Tracy, showed up and cut in on the dance:
while son TJ and Alisha's friend, Janet, provided an audience.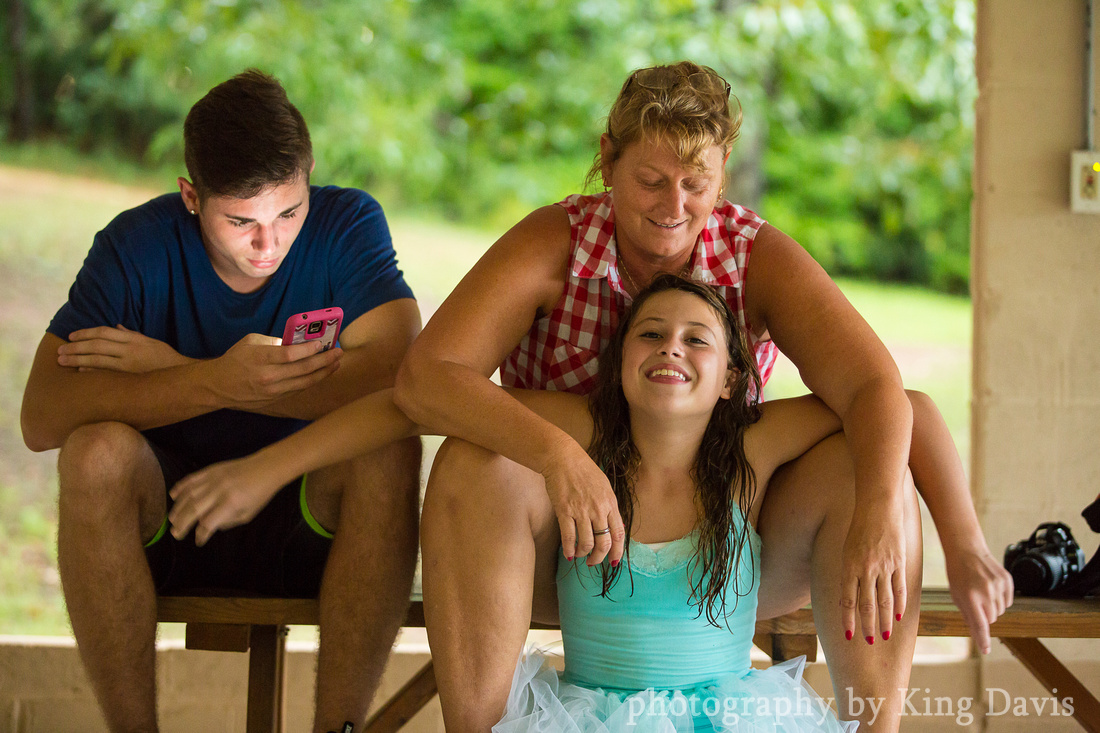 Eventually God's reign put an end to His rain, and we proceeded with the proceedings...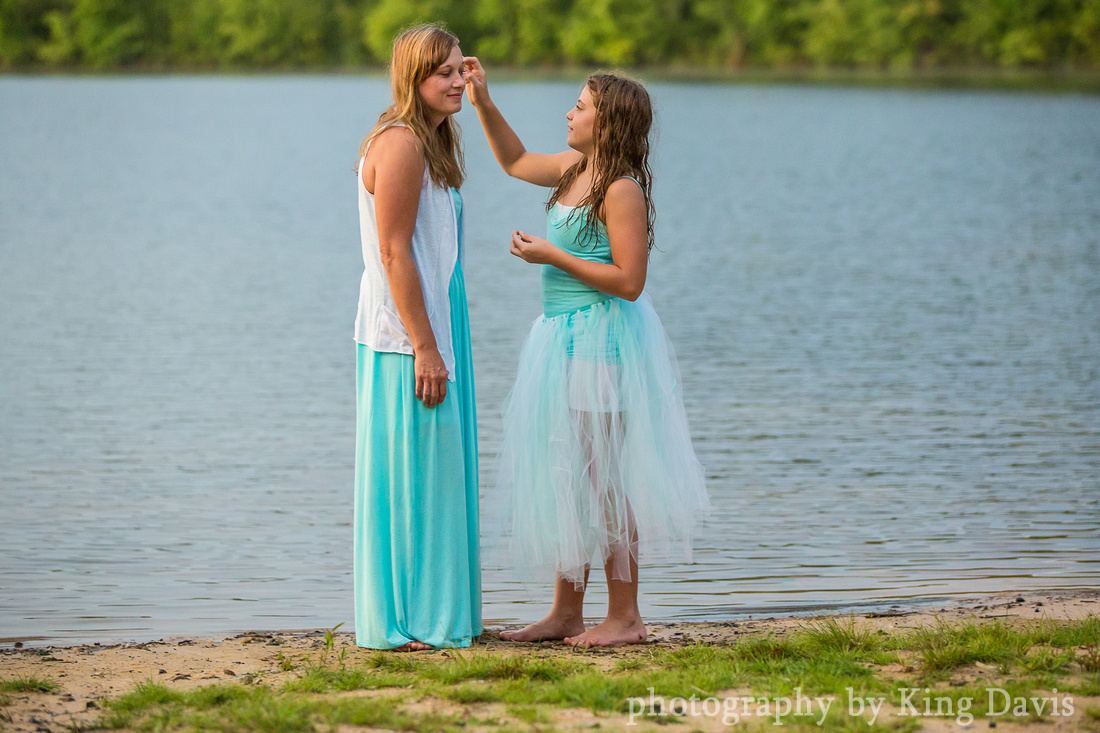 Though staying predominately cloudy, God blessed us with a bit of an evening glow, which made my easy task...all the more so.
And as the twilight crept in, we pulled out the toys and played with the physics of light and time:
(More pretty pictures at this place : )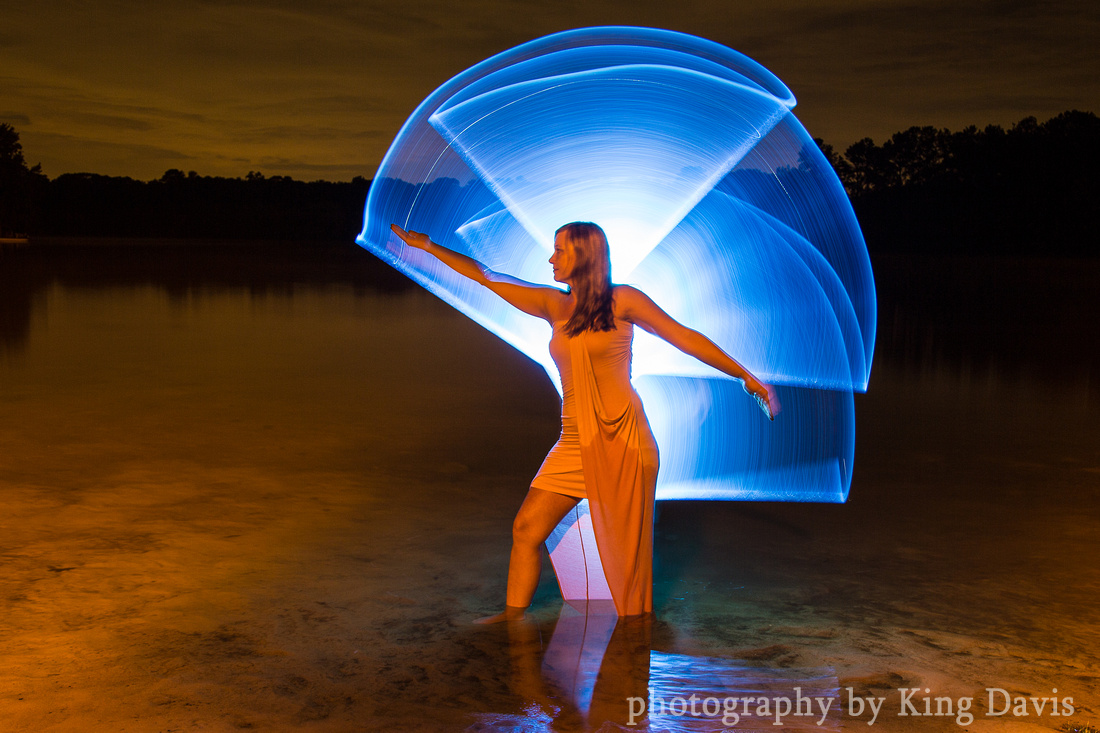 Alisha wrapped up the evening by wrapping TJ in a bit of color:
So for all my disdain of facebook, i am none-the-less thankful for providing me a new-found friend and collaborator, and look forward to our next adventure : )