Having never encountered Tia or her friend, Taylor, i wasn't sure what to expect on our photoshoot. A day or two before, we had talked briefly on the phone and Tia said she was "up for most anything." (That turned out to be a good clue : )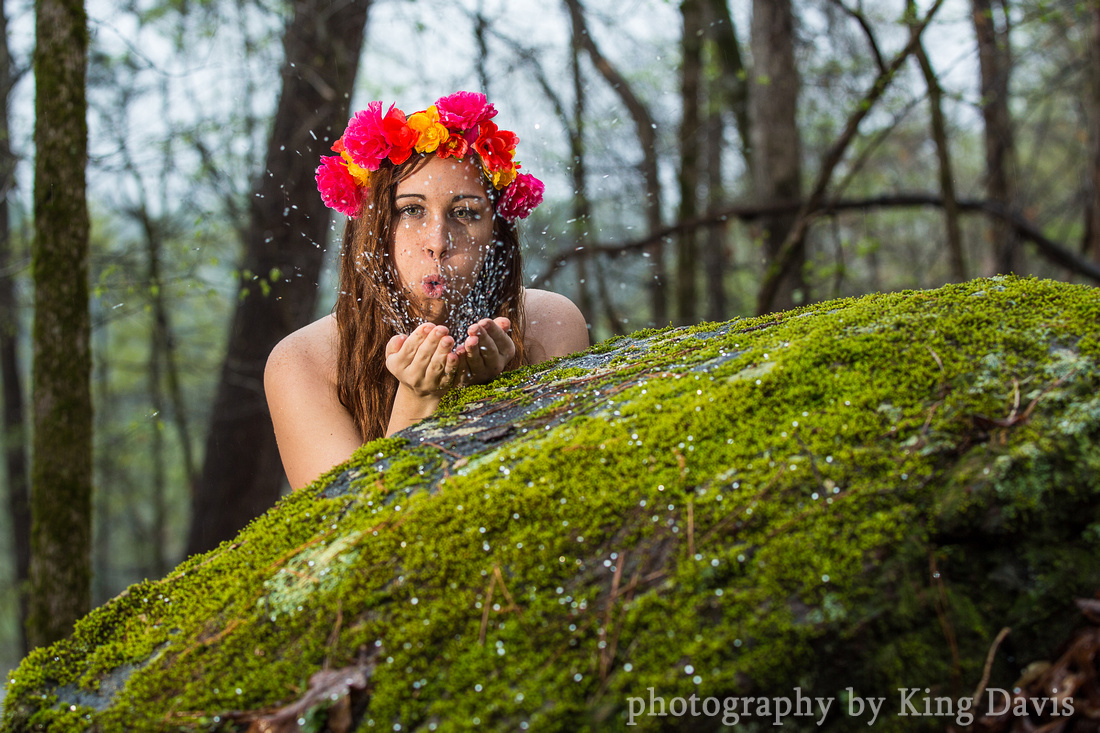 Our day was cool and rainy, but that in no way discouraged Tia from living her role as a 'forest maiden.' With the help of her mom Melissa, little brother Ronny, and best friend Taylor, we foraged my friends' forest, finding fun features for fulfilling foto-op fantasies…while getting frickin' wet.
After rocking the rocky hillside and shoals, Tia and Taylor rocked The Rock Ranch in all its wetness.
Once feeling sufficiently rained out, Tia and Taylor let it be known they were ready to move inside and get wet with paint.
As if we hadn't already had an exciting shoot, these mischievous fun-loving gals decided to bless me with my first paint session. If you've never been able to grasp the concept of the second law of thermodynamics, (the natural tendency of increasing disorder), my new friends seemed happy to provide a visual demonstration:
For the coup de grace, the ladies gave proof that 'all that glitters is not gold.' (Sometimes, it's glitter : ) This, probably in response to my saying something about my not being able to imagine this getting any better.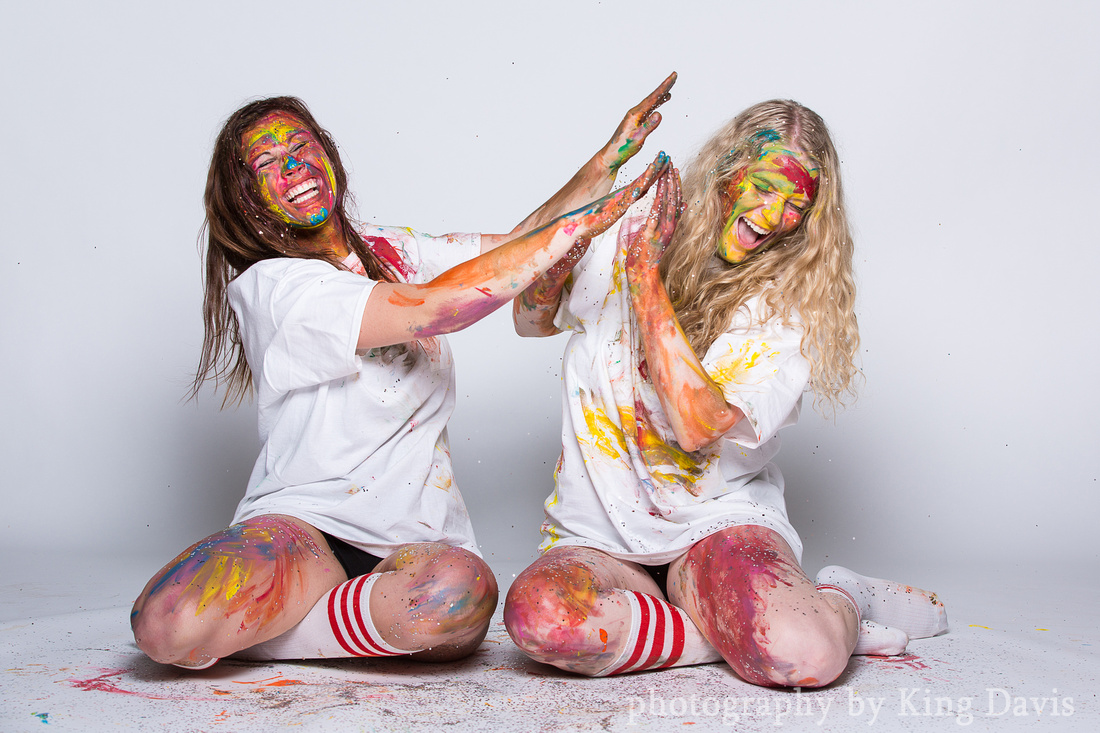 To say this was a mess is an understatement, and to say this was fun would be even more of one. Thanks to my friends Michele and Mark, and my friends at The Rock Ranch...to Melissa, Ronny and my new uber models Tia and Taylor! (You are a mess...and i love it! : )
(Tons of Tia and Taylor at this link)